GAW technologies supports the Teacher's Award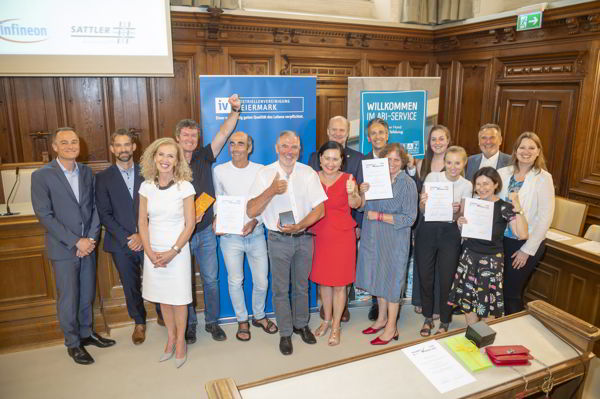 And the Teacher's Award goes to…. For the third time, the Graz Teacher's Awards were presented in the festive framework of the municipal council meeting room in Graz City Hall on July 2, 2019. The award is a regional edition of the established Teacher's Award of the Austrian Federation of Industries to honor outstanding performances of pedagogues/educators.
Schooling concepts and projects in the categories elementary education, STEM, individuality and business competence from kindergartens and schools werde submitted. City Councilor Kurt Hohensinner and IV-Styria Managing Director Gernot Pagger honored the award winners of 2019 and emphasized during the award ceremony that "the commitment and engagement of the educators is the key when it comes to promoting the talents of children in the best possible way and to develop future competencies. " In addition to the title " Grazer Teacher's Award 2019 ", the winners were also able to accept Graz vouchers worth 1,000 euros each.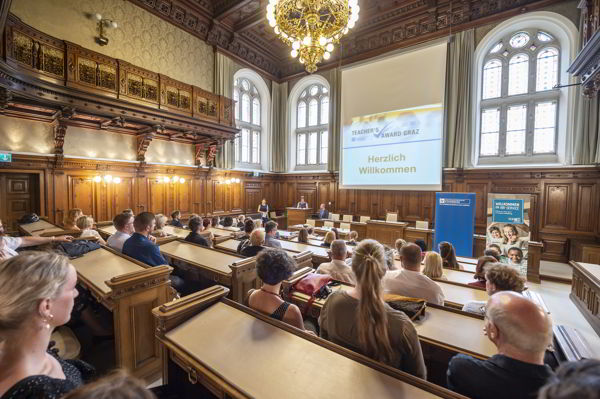 Volkshilfe Steiermark Betriebs-GmbH and the TU Graz nanoversity Kinderhaus was the winner of the Graz Teacher's Award 2019 in the category Elementary Education - Learning from 0 to 6 (sponsored by GAW), with the project Nanoversity goes green. The aim of the project was to show the children how to deal with nature in a conscious, respectful and sustainable way in conjunction with technical progress. For this purpose, a watering system for the garden was developed and built together with the children. The small researchers and engineers were able to acquire knowledge and skills in a wide variety of areas through the interaction of nature and technology.
Interview extract from the award ceremony:
At the Teacher's Award Graz, GAW technologies took over the sponsorship for the elementary education category. Why is this award important to you?
"Especially early childhood education in the first years is crucial and formative for the rest of life, so elementary education has an enormously important function to arouse the curiosity for science, technology and research within the children. Interested, curious children design and create the future of all of us. GAW wants to give support in that area and is pleased to put outstanding pedagogues in the spotlight." Sigrid Tertinegg / GAW technologies GmbH
July 2019