Sodium Hydro-Sulphite preparation for Khanna Paper Mills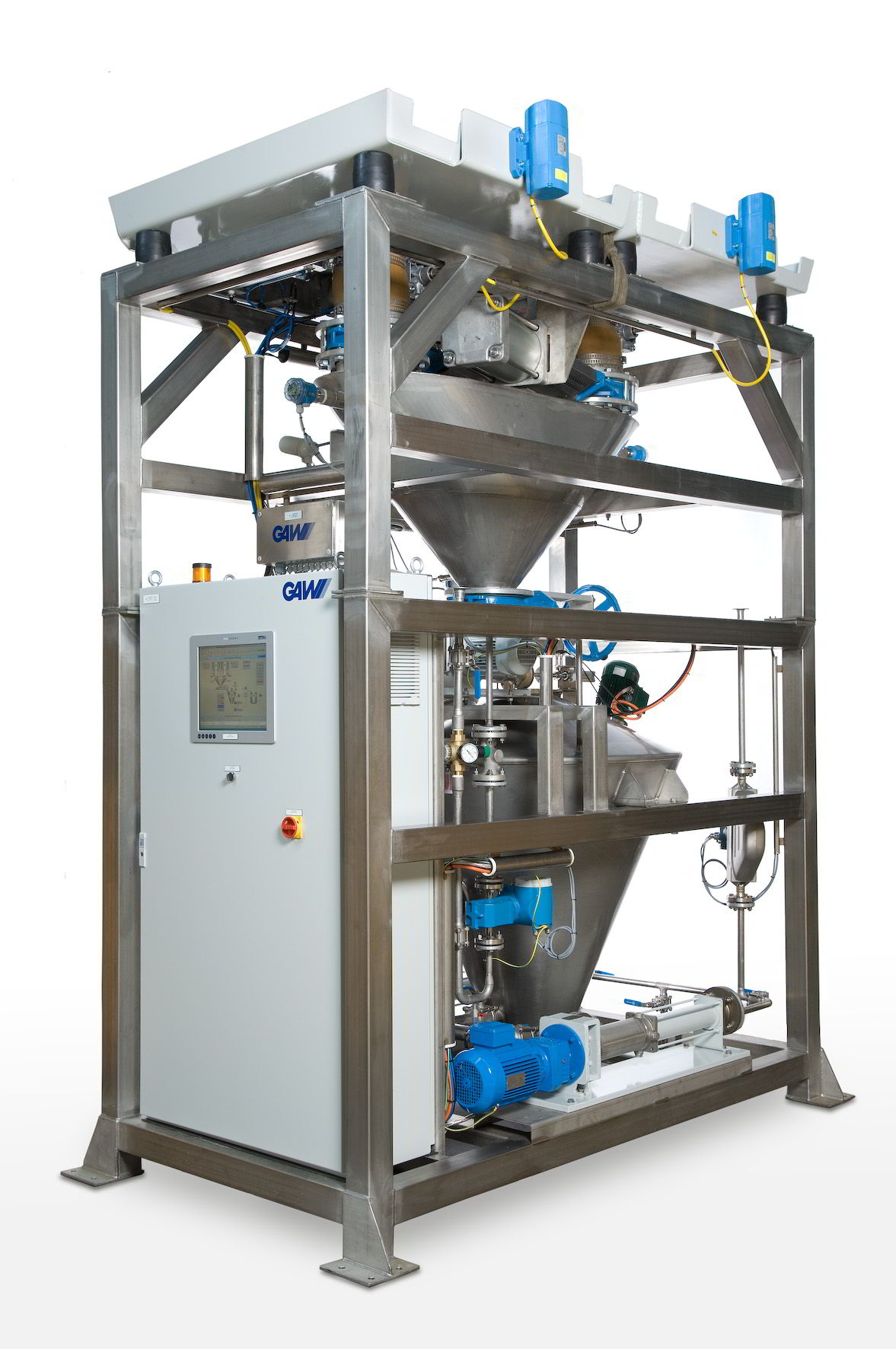 New Fully Automatic Hydro-Sulphite preparation unit commissioned at Khanna Paper Mills, Amritsar, Punjab, India
GAW technologies GmbH successfully started up the Fully Automatic Sodium Hydro-Sulphite preparation and dosing system at Khanna Paper Mills on February 22, 2019.
Khanna Paper is one of the major players in the paper industry and the largest paper mill production house of its kind in India. It produces around 450,000 MT of board, Newsprint and writing/printing paper and was the first mill in India to produce high quality writing and printing board from 100% deinked woodfree recovered paper. Khanna Paper Mills "GO GREEN" initiative is a breakthrough in the paper producing industry, using recycled waste paper as the feedstock.
The fully automatic Sodium Dithionite solvent system of GAW technologies fits perfectly into the mission of Khanna Paper. Sodium Dithionite is a bleaching and reducing agent used primarily in the textile, paper and mineral industries. The GAW Sodium dithionite solvent system (Hydro-Sulphite preparation system) ensures maximum performance and minimum product losses. It is safe, effective and compact.
The system is designed to European safety standards and has inbuilt fire and safety alarms. It is also a fully closed unit skid and thereby reduces emission of harmful SO2 gases into the ambient environment. This State of the art unit , mounted on a compact skid, dissolves Hydrosulphite powder to the required concentration and supplies to two De-inking lines of Khanna Paper Mills for bleaching purposes.
Mr Rahul Khanna, C M D of Khanna Paper mills, says
"We have invested in this system as a part of our GO GREEN objectives through modernization of the manufacturing assets to improve safety and work environment. Hydrosulphite poses a lot of challenges during handling and usage due to its potential to ignite and generate harmful gases during operations. We are happy that the GAW automatic Hydro-Sulphite system is successful to fulfil our environmental objectives, besides being very safe, reliable and operator friendly"
March 2019