GAW technologies sponsors the National Park Hohe Tauern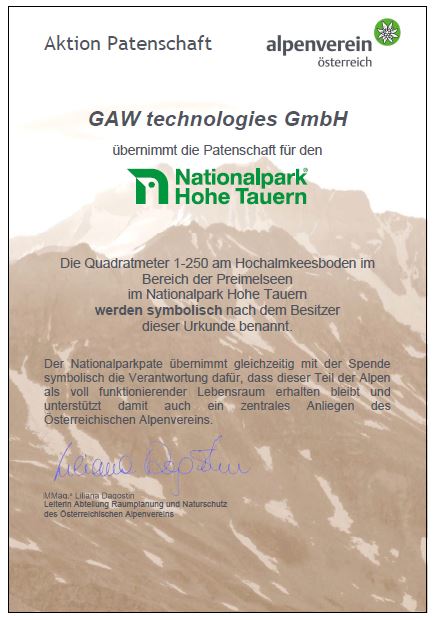 GAW technologies supports the preservation of eco-systems for future generations.
The national park Hohe Tauern is one of the greatest high mountain landscapes on earth and is the largest national park in Austria and the Alps.
Also this year, GAW technologies GmbH is supporting an environmental protection project and has sponsored 250 square meters in the heart of the unique Hohe Tauern National Park, right on the shores of the Preimelsee on the Hochalmkees.
Nina Pildner-Steinburg, CEO of GAW technologies: "As a family company with decades of history, we are highly committed to ecological and fair business that will be successful in the long term. We are now living up to this responsibility for the third generation and support the preservation of biodiversity and the protection of nature in this unique habitat with a sponsorship in the national park Hohe Tauern."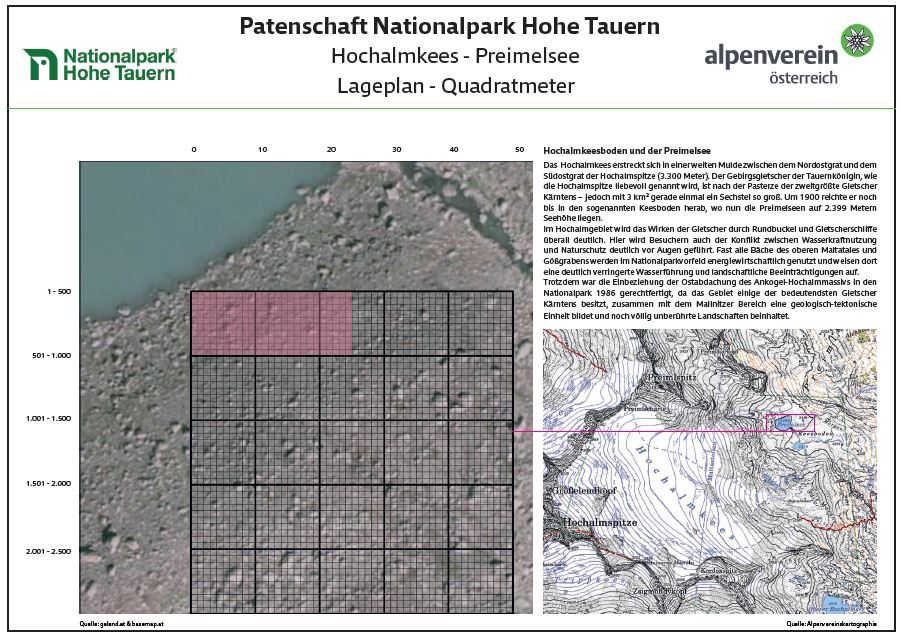 Further information about National Park Hohe Tauern sponsorships