100% recycled – a textile recycling revolution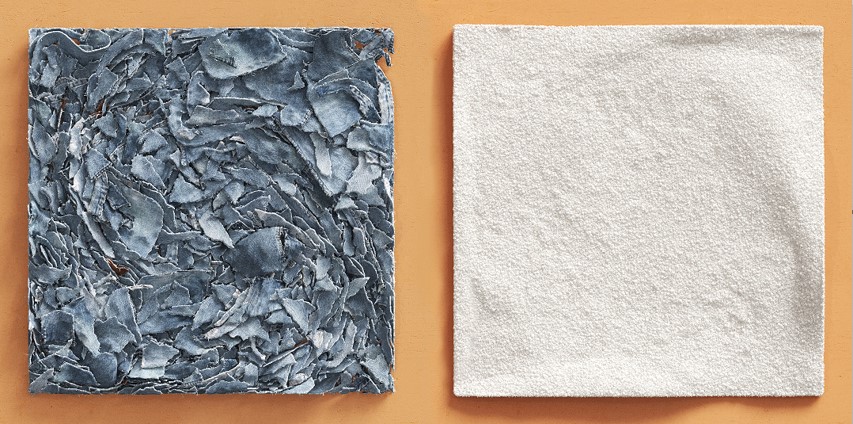 GAW technologies receives order from Renewcell for the delivery of a hydrosulfite dissolving plant for a new textile-recycling mill.
In autumn 2021 GAW technologies Graz / Austria was commissioned with the delivery of a continuous hydrosulphite dissolving system for the new textile recycling plant of Renewcell in Sundsvall / Sweden.
Renewcell, headquartered in Stockholm, was founded in 2012 and specializes in textile recycling. Renewcell's mission is to change the fashion industry for the better. Until now, it has not been possible to recycle cotton and viscose by 100% and sufficient quality on an industrial scale - until now. The cycle can be completely closed: the new recycling technology dissolves used cotton, denim, rayon and other cellulose fibers and converts them into a new raw material, the so-called Circulose® cellulose, which is further used to make biodegradable viscose or lyocell textile fibers for the fashion industry.
The textile made from Circulose®-pulp was recognized by the TIME Magazine as one of the best 100 innovations of the year 2020 and is the only commercially available 100% recycled textile material in the quality of new goods.
The production of textiles uses an enormous amount of resources: according to the European Parliament, one cotton T-shirt requires around 2,700 liters of fresh water to manufacture it - an amount that a person drinks in 2.5 years. Ten percent of the global greenhouse gas emissions are attributable to the manufacture of textiles, which is more than international flights and shipping combined. At the same time, the amount of textile waste is steadily increasing; in 2019, 60,000 tonnes of textile waste landed in residual waste in Austria and ended up in landfills or were incinerated.
Renewcell is now building a new industrial-scale textile recycling plant in Sundsvall (around 380 km north of Stockholm). For this purpose, they rely on GAW's decades of experience: with the continuous hydrosulfite dissolving system, the product delivered in powder form is dissolved and prepared for further use in the process. Hydrosulfite / sodium dithionite is a bleaching and reducing agent of low toxicity that is mainly used in the textile, paper and mineral industries and is used to destain color pigments.
GAW hydrosulfite solution systems are in use around the globe and offer excellent homogenization and mixing capabilities. The systems are compact, easy to start-up and offer low maintenance costs. Under the maxim of guaranteed operational safety, they ensure maximum performance and minimum product losses.
The revolution in 100% textile recycling will start in the near future: the commissioning of the new plant is planned for 2022 and GAW technologies is proud to be a partner in this project, which can confidently be described as a sustainability milestone in the field of circular economy.
"This project is a wonderful example of the fact that our technologies that have been well-proven in the pulp and paper industry for decades are also highly of note in other application areas. Renewcell is well on the way to revolutionize the fashion industry and for us it is a perfect reference project in the field of textile recycling - a topic that will become increasingly important in the future, especially in the context of the European Green Deal." add Nina Pildner-Steinburg and Wolfgang Senner, CEO/CTO GAW technologies GmbH.
"Renewcell is happy to work with GAW in this project utilizing their expertise to provide us with a safe, compact, resource efficient and reliable system that will help us recycle millions of garments into Circulose®." Martin Stenfors, COO Renewcell.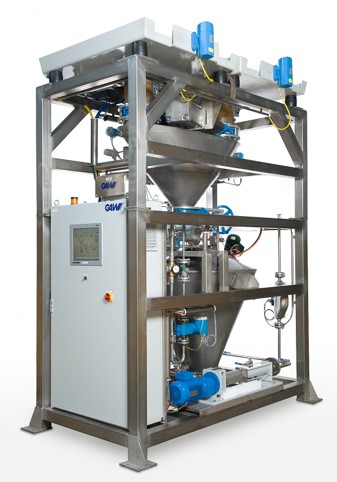 GAW hydrosulfite dissolving unit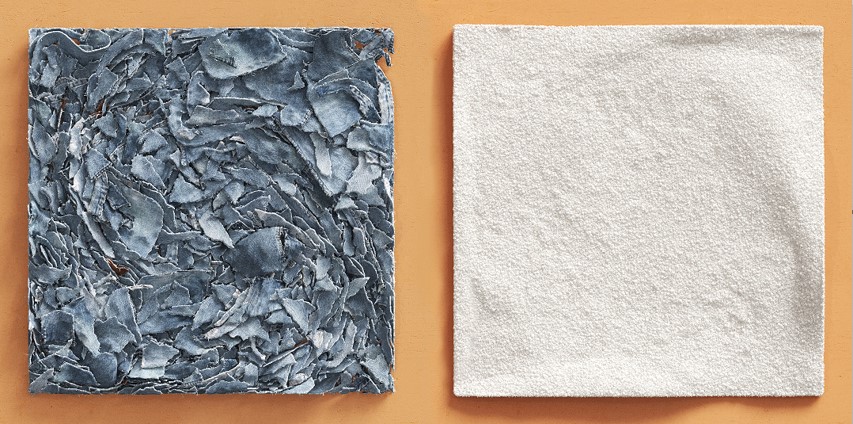 Circulose pulp from shreddered denim
About GAW technologies:

GAW ("Great Applications Worldwide") celebrates its 70th company anniversary in 2021 and provides a guarantee of technological expertise in the international paper and board industry as well as in other industry segments.
This is particularly true for the production of pigment, the preparation of coating colour and coating compounds, starch and chemicals, or the cleaning and recycling of process wastewater that contains pigment. Furthermore, GAW offers turnkey solutions for water and wastewater treatment in the pulp & paper manufacturing process.
The portfolio of GAW technologies includes plant construction, products and industrial services, serving five essential markets in almost every region of the world: paper, chemicals, automation, composites and water and wastewater treatment. More than 150 employees generate annual sales of around 41 million euros at the GAW headquarter in Graz, Austria as well as in worldwide branches.
October 2021