Teamwork rocks! GAW and Palm Aalen at the new PM5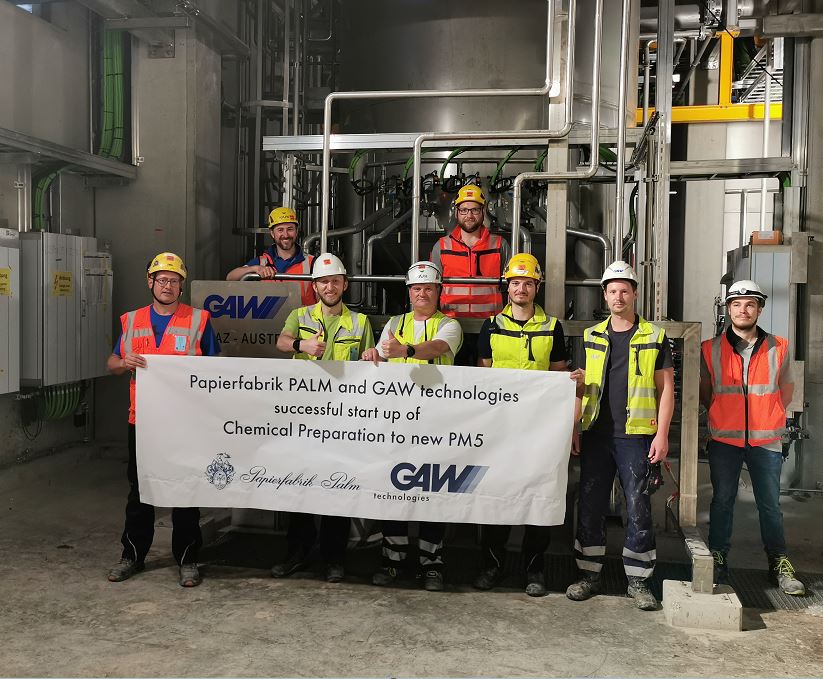 GAW technologies GmbH is proud to be a part of the milestone project "New PM5" at Papierfabrik Palm GmbH & Co. KG in Aalen/Germany.
The start-up of the GAW scope of supply - chemical preparation and supply system - was completed in 2021 by the crews of Palm and GAW and we celebrate the great teamwork.
The systems for powder unloading, powder storage in a silo tank farm and dosing of various liquid chemicals serve three core areas of the new paper mill: the sewage treatment plant, the stock preparation and the paper production itself.
"For a project of this size and especially under the circumstances of the worldwide pandemic, you need a competent and reliable partner. We would like to thank all project participants and commissioning engineers from GAW who did an excellent job and made the project a success." adds Florian Schmid, Head of Project Technology at Palm Aalen.
The new paper machine is doubling the previous capacity of the plant to 750,000 tons/year and replaces three old paper machines. The production range includes lightweight and high-quality fluting and testliner grades from recycled fiber. It also comprises a number of world first innovations that are setting new technical benchmarks. The significant reduction in energy consumption leads to an environmentally friendly and sustainable production.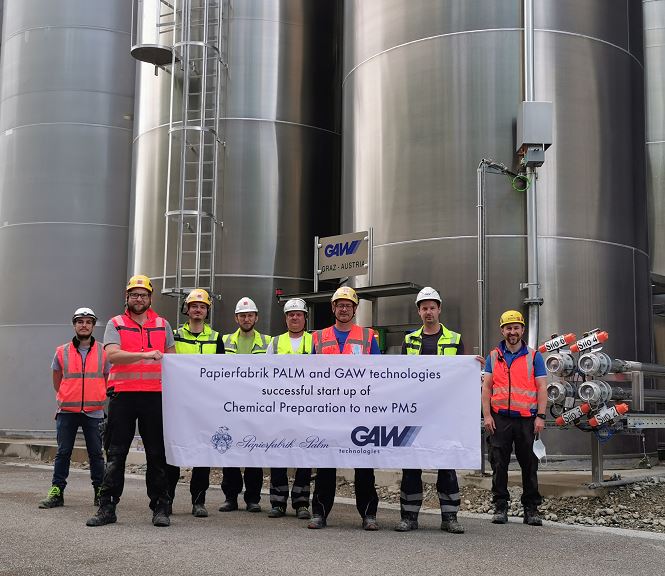 February 2022