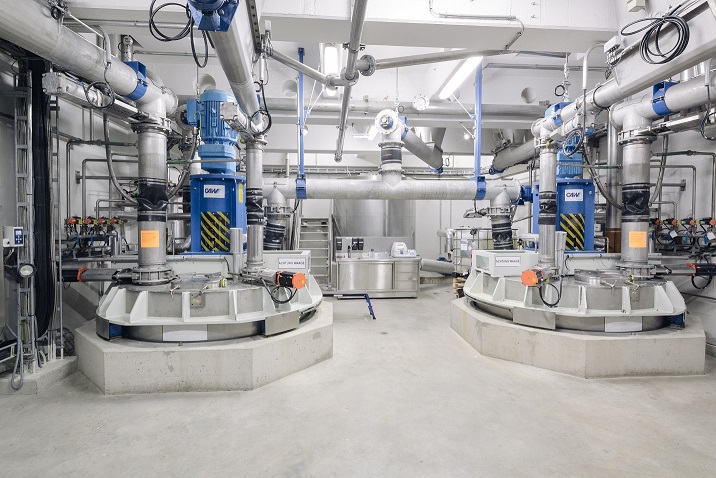 "Excellent dispersion for every application."
Dispersing, mixing and agitating are central and quality-determining steps in process engineering. The aim of these processes is to produce uniform and homogeneous mixtures of various raw materials as intermediates or final products. The ways to achieve this goal are as different as the properties of the raw materials and the final products.
GAW dispersing machines, the heart of every coating colour kitchen, are constructed under the premises of energy efficiency, consistent and reproducible qualities, scalability, preservation of the medium and optimum process connection. In decades of reliable partnerships with key customers, the processes and technology of the dispersing aggregates have been continuously improved and developed into highly efficient dispersing systems.
The focus is always on the goal of increasing the productivity and energy efficiency of our customers' plants, minimizing their operating costs and increasing environmental protection through the development of tailor-made customized technologies.
GAW dispersing machines, from simple dispersing discs to "Variable Shear Technology" dispersing units, are already used in various industrial sectors.